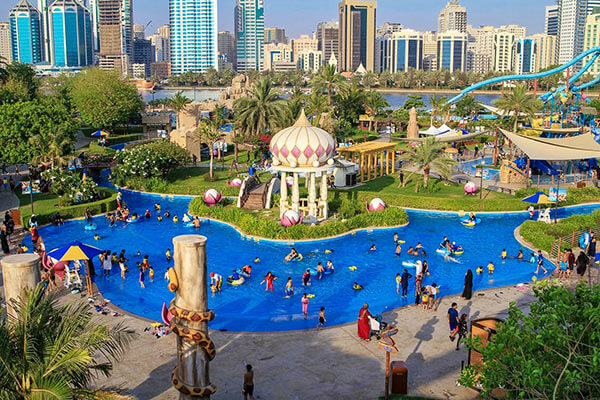 Thanks to its strategic location in Sharjah near the Government Departments Complex, Central Market and Khalid Lagoon, and its easy accessibility from other emirates,
Al Montazah has become one of the fastest-growing tourist destinations in the UAE. Al Montazah provides 500 parking lots, including disability bays, with additional facilities also available at Flag Island located opposite.
Al Montazah Amusement and Waterpark was the recipient of the Sharjah Tourism Excellence Award for 2014 as the best new tourist destination in the emirate in recognition of its world-class facilities and services that have made it a must-visit destination for residents and tourists.