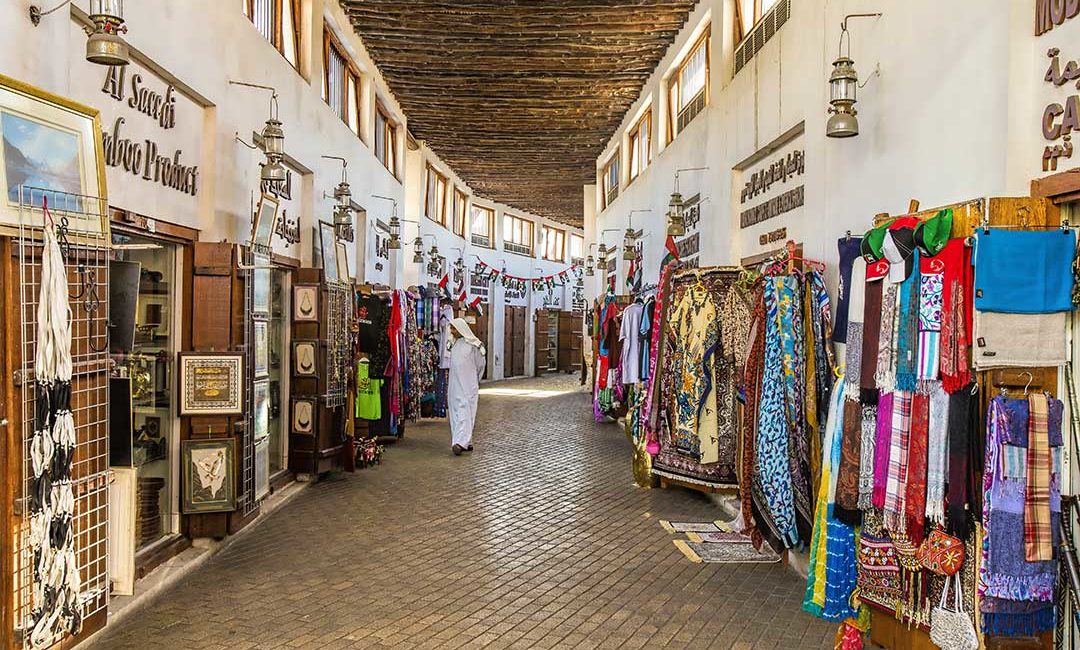 The Heart of Sharjah is a cultural heritage project that aims to preserve and restore the old town of Sharjah in the United Arab Emirates (UAE) and return it to its 1950s state.
A five-phase project intended for completion in 2025, the project is being undertaken by the Sharjah Investment and Development Authority (Shurooq), together with Sharjah Institute for Heritage, the Sharjah Museums Department, and the Sharjah Art Foundation. It has been proposed as a candidate for UNESCO World Heritage Site status.
The 35,000 square metre project is the largest heritage site in the Arabian Gulf Region and is centred around the restoration of the old Sharjah Souq district. The first phases of the project involved the restoration of Al Hisn Fort , which was mostly demolished in the 1980s, the Souq Al Arsah, and the 5,872 square metre Souq Shanasiyah. The Heart of Sharjah includes the souqs as well as several important merchant's houses including the Bait Al Naboodah, the Sharjah Heritage Museum, and the Al Eslah School.
A courtyard of a traditional adobe and coral house in the Heart of Sharjah district (part of Fen Café).
The almost complete demolition of Sharjah fort, which was originally constructed in 1820 by the then Ruler of Sharjah, Sheikh Sultan bin Saqr Al Qasimi, took place in January 1970. Sheikh Khalid bin Muhammad Al Qasimi wished to remove all trace of Sheikh Saqr bin Sultan Al Qasimi, the previous Ruler and was only prevented from completing the work by the return of his alarmed brother, Sultan bin Muhammad Al Qasimi, from his studies in Egypt.
Only a single tower remained, but Sultan, who was to himself to become Ruler of Sharjah in January 1972, kept many of the elements remaining from the demolition and restored the fort faithfull in works which started in January 1996 and were completed in April 1997. This work formed part of the first phase of works restoring the old souks and houses of Sharjah's old town centre.