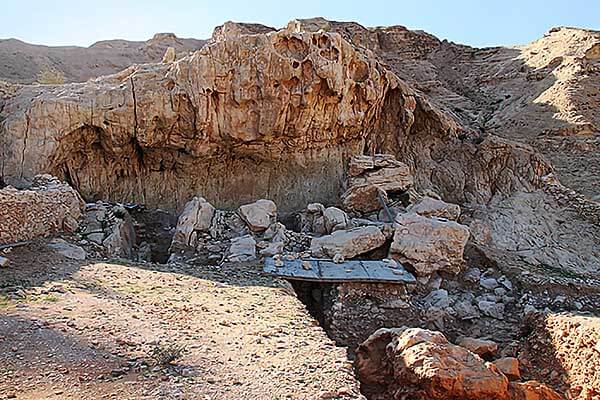 Jebel Faya is an archaeological site near Al Madam, Sharjah Emirate, UAE. It contains tool assemblages from the Iron Age, the Bronze Age, the Neolithic and the Paleolithic.
Because its deepest assemblage has been dated to 125,000 years ago, it was thought to be the world's most ancient settlement yet discovered of anatomically modern humans outside of Africa at the time of its discovery in 2011. 
The finds from excavations at Faya and surrounding digs are displayed at the Mleiha Archaeological Centre.
Jebel Faya is a limestone mountain outlier in the Central Region of the Emirate of Sharjah, UAE. The archaeological site itself is called FAY-NE1, a rock shelter located at the northeastern end of Jebel Faya. Archaeologists have excavated several trenches at the site, with an area of over 150 m2 excavated in total. It has a 5 m deep stratified sequence of archaeological levels, containing deposits from the Bronze and Iron Ages, the Neolithic, and the Paleolithic.