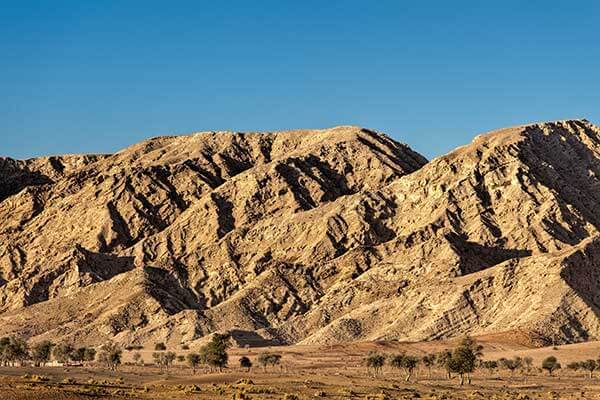 Mileiha, also Mleiha or Malaiha, is a town in the Emirate of Sharjah, the United Arab Emirates with a population of 4,768, located some 2 km south of the inland Sharjah town of Dhaid.
The widespread archaeological evidence unearthed throughout the Mleiha area dates back as far as the Palaeolithic period, some 130,000 years ago. This would place the habitation of the area firmly within the time when it is thought anatomically modern human communities first left Africa and started to expand globally.
Later, as the last Ice Age gave way warmer climates, graveyards and adjacent settlements have been found which point to Neolithic communities who lived there from 11,000 years ago, with finds of tools at the location consistent with the Neolithic Ubaid or Arabian Bifacial tradition of 5,000-3,100 BCE. Civilization evolved during the succeeding Bronze Age from 3,000 BCE onwards, with elaborate communal tombs found at Mleiha, including the Umm Al Nar tomb, a feature is notable by its absence at the nearby necropolis of Jebel Buhais which otherwise represents uninterrupted evidence of human burial throughout the known periods of human settlement in the area.
The centuries that followed witnessed the introduction of the underground falaj irrigation system and the cultivation of dates and other cereal crops.