Noura Mint Seymali: Live In Sharjah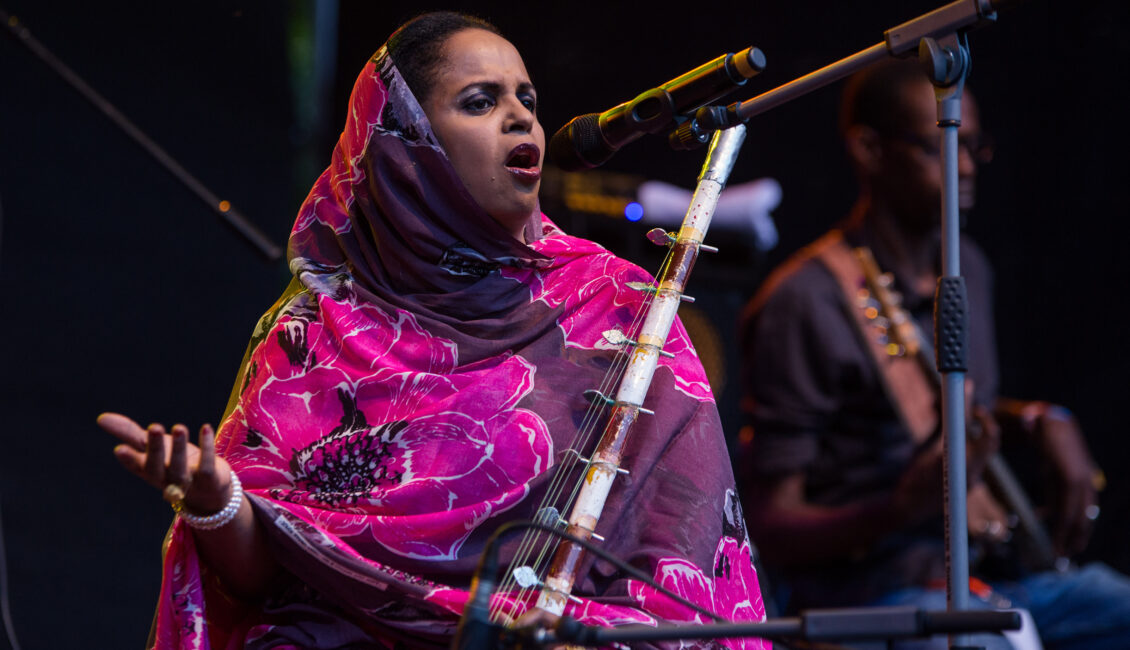 Sharjah Art Foundation presents one of Mauritania's most beloved stars and foremost musical emissaries, Noura Mint Seymali for a live performance in Sharjah as part of the Sharjah Biennial 15 Music Programme.
Musical influences from the Sahara, Maghreb and West Africa come together in the work of Noura Mint Seymali, who draws on her knowledge of tradition and her skill as a griot [West African historian, praise singer, poet and musician] to create contemporary forms of Moorish music.
The concert features Noura Mint Seymali (lead vocals, ardine), Jeich Ould Chighaly (electric guitar, tidinit), Ousmane Touré (bass) and Matthew Tinari (drums).