Al Qassimiya University Mosque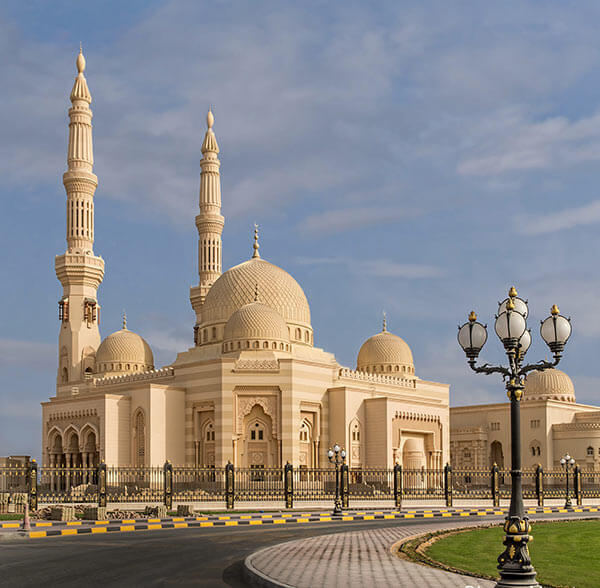 Al Qasimia University Mosque is considered an architectural masterpiece that one feels sheer happiness upon seeing it, as its designer utilized the breathtaking beauty of the Fatimid design relying on the closely packed rocks investing the Mosque's external walls in the construction of the Mosque.
Lying in Al Qasimia University Campus in the Muwailih Commercial, the Mosque is made up of two floors: the ground floor is dedicated for men while the upper floor is for women. The Mosque is spacious enough to more than 4.000 praying persons.
With two extra-long minarets of 90 meter each, there is a huge dome in the middle of the Mosque's courtyard and is surrounded by other four domes. The Mosque is also decorated with wooden oriels that truly make the Mosque of breathtaking beauty. It is further equipped with three main entrances.