Al Noor Island Summer Program 2020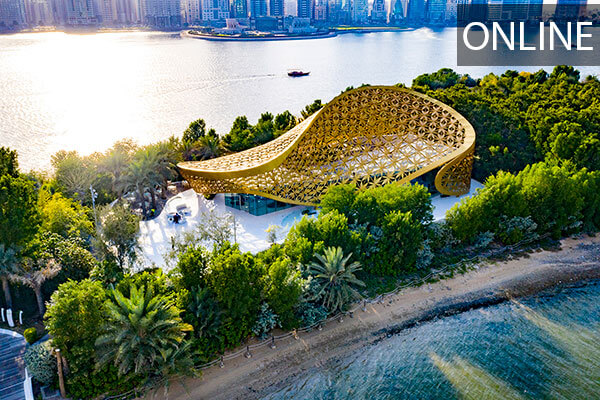 A group of fun activities that are designed to provide you with a full experience of visiting Al Noor island this summer. Book any of our workshops or courses and avail a guided tour around the island and the butterfly house walking through the island's beautiful nature for Free
NOOR CAFÉ ACTIVITIES
PLATE ART : Personalize and draw on a porcelain/ceramic plate! (feel free to bring your own choice). the participants will learn the disciplines and techniques which will help them unlock their creative potential and take home a finished product!
Workshop: 2 hours' session for AED 200 including material
Course: AED 450 (3 one on one sessions) including material
(*pre booking)
DECORATE YOUR OWN CUPCAKE : A fun add-on to your experience! customers will be provided with 5 cupcakes that they can decorate themselves (this activity will not be instructed by chef)
Price: included in Café Ticket AED 55
(*pre booking)
ART&CRAFT ACTIVITIES
ONE-LINE ART: A one-line drawing, also known as a single line drawing, is a drawing made with just one line. Take part in this beautiful art and make your own framed wall art, pillows, dining plates, plant pots…etc. book your one on one session and leave the workshop with your creation in hand!
Workshop: 2 hours' session for AED 150 including material
(*pre booking)
NATURE INSPIRED JEWELRY WORKSHOP : Learn jewelry making fundamentals! This workshop and courses will demonstrate how to make a custom piece of jewelry!
Workshop: 2 hours' session for AED 300 including material
Course: AED 1700 (7 one on one sessions) including material
NURTURE NATURE: GARDENING WORKSHOPS
Take part in our nurture nature workshops to learn more about plants!
Introduction to Indoor Plants Workshop Learn the basics about the indoor plants; how to water, grow, and take care of them, and leave the workshop with a giveaway plant to take care of!
The Japanese Art of Kokedama (Moss Ball Technique) : Learn the art and craft of the Japanese Kokedama — a traditional bonsai form. Kokedama, simply translated, means "moss ball." Participants will learn how to create their own Kokedama from a coconut husk, and learn best practices for care and upkeep to keep your new string garden beautiful and healthy.
KIDS ART& CRAFTS ACTIVITIES
PAINT WITH US: we will provide you with the material to create your next art piece.
GET CRAFTY: Origami, Quilling and Paper art.
#COLOROURCOLLECTION: celebrate the art of coloring, varieties of designs for you to fill in! (Price: AED 5)