Irthi Contemporary Crafts Council's first Product Collection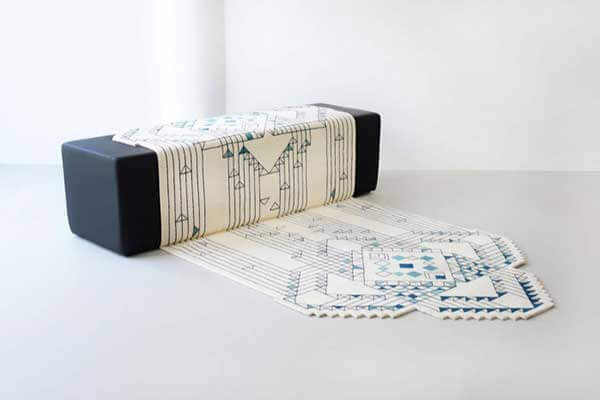 Crafting connections and empowering women, Irthi Contemporary Crafts Council debuted it's first product collection in 2019, at the London Design Fair. From its base in Sharjah in the United Arab Emirates, Irthi Contemporary Crafts Council operates a pioneering programme of creative, cultural and commercial initiatives designed to empower women through craft. Spanning Middle East, North Africa and South-East and Central Asia.
Irthi's activities centre on the preservation and promotion of indigenous craft heritage, the engagement of young generations and the development of new international market opportunities. As part of its mission to educate young practitioners on the cultural importance of Emirati heritage crafts, Irthi aims to nurture and nourish creative connections between renowned global designers and artisans with the next generation of female makers in the UAE. Irthi's first range of crafted design objects is the result of two initiatives:
Design Labs and Crafts Dialogue, both of which are founded on the creative potential of collaboration. Although based in the Emirates, both programmes are thoroughly international in outlook and features contributions from Pakistan, Japan, the US, the UK, Spain, Italy and Palestine, alongside regional artisans. The works on display include four collections from the Crafts Dialogue project and eight from the Design Labs. Each collection includes 3-10 items, all made by hand by over 40 women artisans employed by Irthi's Bidwa Social Development Programme*. Based in the Sharjah city of Dibba Al Hisn, Bidwa aims to give Emirati women practising traditional handicrafts such as Talli* (hand braiding) and Safeefah* (palm-frond weaving) the training and market access they need to generate a sustainable income and achieve professional and social empowerment.