Sharjah Desert Theater Festival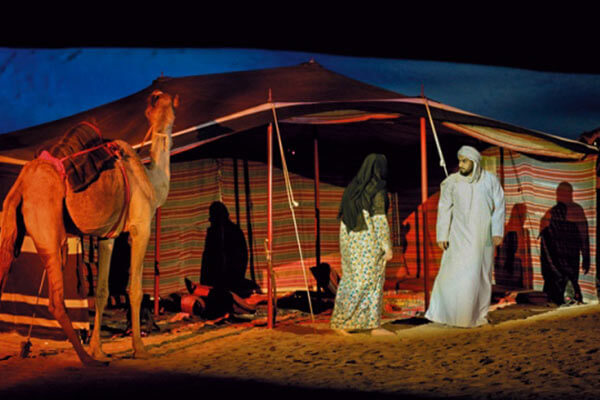 Sharjah Department of Culture and Information has organised a new festival as an interpretation of the vision of His Highness Sheikh Dr Sultan bin Mohammed Al Qasimi, Supreme Council Member and Ruler of Sharjah. The aim of the festival is to strengthen the position of the art of theatre by connecting with people and society in every time and place.
The festival seeks to explore the bonds between the forms of performative expression and narrative expression that use the desert as a reservation for the art of the theatre. With the guidance of His Highness Sheikh Dr Sultan bin Mohammed Al Qasimi, efforts have been redoubled to make the theatre experience in Arab countries active, influential, and innovative, whether it be through the conventional line of questioning and aiming, or through proposing ideas and creative solutions for the present and the upcoming future.
This nocturnal event will combine technical, social, and folklore features to celebrate the richness of the Arabian desert culture. This dynamic culture has always inspired the tales of travellers, the books of storytellers, and the colours of painters, with limitless desert sands, dunes, valleys, people, traditions, and customs in varying conditions of stability and transition.
The festival includes ( theatrical performances, intellectual adventures, dinner party, hotel tent, gold coins, folk arts, photo contest.
The festival's shows are centred around the structure of story, poetry, and performance, and the multiple methods of artistic expressions that are collected by the aesthetic memory of the desert. It is intended for these performances to reflect the diverse desert culture of the Arab world, from the East to the West.
VENUE IS PERMENTLY CLOSED.