"Journey of a Letter" exhibition by artist Wissam Shawkat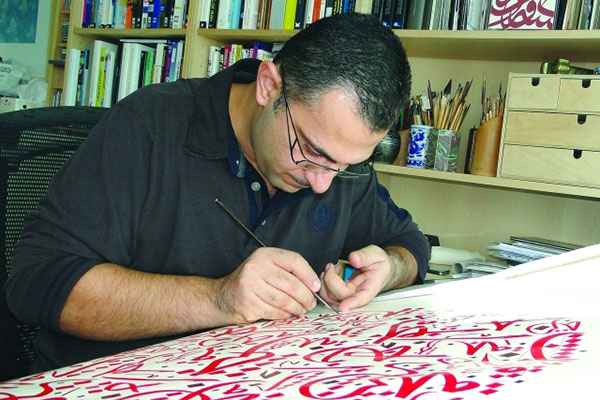 In the "Journey of a Letter" exhibition, the artist Wissam Shawkat presents his journey in the world of Arabic calligraphy at Sharjah Calligraphy Museum. When Shawkat was in primary school, Arabic letters caught his attention as his teacher, Mohamed Reda Suhail, used to write on the board. He started developing his skills in calligraphy by writing signs for schools and shops, which helped him further comprehend Arabic letters. The self-taught artist worked on refining his skills by following the steps of famous late teachers and contemporary calligraphers and until he became skilled in handwriting and mastered the rules of Arabic calligraphy.
The title "Journey of a Letter" describes the calligrapher's journey, which began in Iraq with his classical Arabic artworks, followed by the conception of "Al Wissam" script and "Calligraforms" style. The exhibition also showcases a unique collection of calligraphy tools used by the artist, in addition to his early drafts and daily exercises and the logos he designed for local and international brands.