Noon Arts Award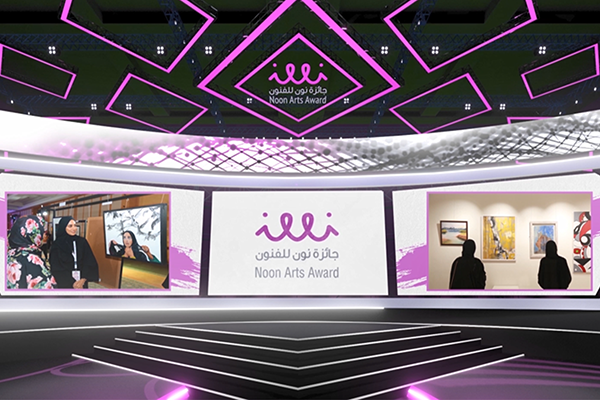 Submission Guidelines:
– Submission has to be completed on the website www.slc.ae
– Submissions must include digital files, one image. All images must be in high resolution JPEG or Tiff formats – 300 dpi (be no less than 2 MB in size). Height should not exceed 1.8 m and width should not exceed 3 m.
– Artists can enter twice under any listed form of the art categories.
– Participants must follow basic ethical and legal standpoints in their submissions and not violate or offend issues such as human rights, religion or environmental protection.
– You are required to provide a unique title & description for each image submitted.
– The artist retains full ownership of the concept and final artwork.
– Shortlisted artists will be informed by email/phone during November.
For inquiries contact:
+971 6 5067733
[email protected]
Rules And Regulations:
– All UAE female residents are entitled to apply for the award, provided that the age of the participant is not less than 18 years old up to 40 years old.
– Participants must adhere to the specific forms of participation.
– The participant pledges that the artwork is handcrafted solely by her, and that the work of others is not used or plagiarized, if the artwork is proven to be otherwise, the participant bears full legal responsibility and might be exposed to legal accountability.
– Sharjah Ladies Club and Noon Gallery are authorized to use the participant's name, pictures and artwork description for publication and documentation purposes.
– Participating artworks should be new and have not participated in previous competitions, and not used or will be used for any commercial purposes, any artworks not complying with the stated above will be eliminated immediately.
– The jury is entitled to reject any artwork to its absolute discretion and they are not obliged to send a notice or explanation for such refusals.
– The artist reserves all the artwork copyright.
– 40% of the proceeds from the sale of the artworks will go to Noon Gallery.
– Application forms and images must be submitted starting from August 23rd – September 23rd 2022.