Performing Arts Program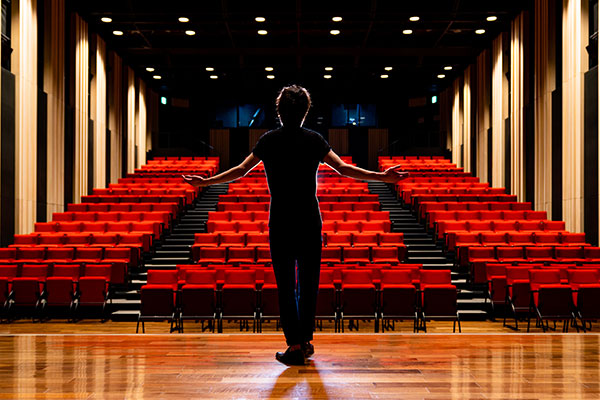 Level 1: Theatre performance workshop
Participants are introduced to the principles of theatre performance, in both its physical and vocal forms. The program offers a set of practices that releases the participants' imagination and self-expression ability to acquire creative knowledge through improv-acting and scene writing.
Age : 18 – 25 years-old
Saturday & Sunday
The workshop will help participants:
•Develop their abilities to qualify their theoretical and practical skills in theatre.
•Provide the opportunity to showcase their talents and a space to be part of theatre-based activities.
•Invest in talents and capabilities by employing them.
•Follow the concept of group-work to acquire communication skills.
Registration link: https://forms.gle/MPsPxVzUgGjrVHxP9