Hamriyah Studios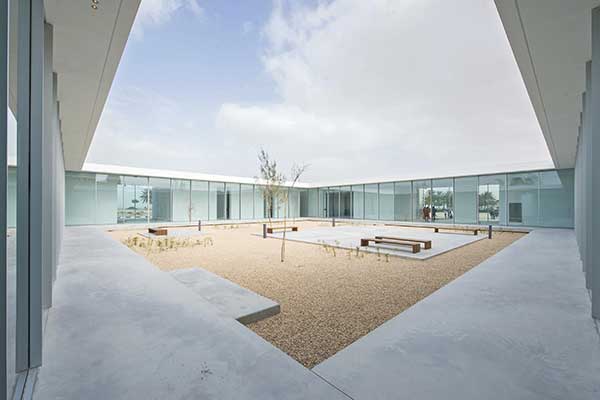 Sharjah Art Foundation (SAF) inaugurated Al Hamriyah Studios in February 2017. Situated on the Sharjah coast at Al Hamriyah, the latest addition to SAF's off-site venues allows the Foundation to expand and diversify its programming outside the central exhibition spaces in Arts Square and the Heritage Area to include the whole of the Emirate of Sharjah. 
The 2510.8 m2 Al Hamriyah Studios was the design of Emirati architect Khaled Al Najjar that combines avant-garde and modern architectural technologies with regionally-inspired customs and traditions of the built environment. In keeping with SAF's other urban development projects, which have readapted historic architectural elements to new uses, Al Hamriyah Studios were constructed on the site of a former souq.
The community space will enable artists to concentrate on the production of artworks while engaging with other artists. The hubs of social interaction are the 761.8 m2 courtyard, the large multi-purpose room and the pantry space with its large communal table. Landscaped with local trees and plants, the courtyard will play host to a range of SAF public events, including outdoor cinema screenings and performances.