Al Rabi Tower marks the start and end of a stunning hiking trail overlooking Khorfakkan and the bay. The tower is a historical monument built in 1915 as part of a defense network for Khorfakkan. Hikers can follow a well-marked...
Meliha Archaeological Centre is a visitor centre and exhibition based around the history and archaeology of the areas surrounding the village of Mleiha in Sharjah, the United Arab Emirates. Built around a preserved Umm Al Nar era tomb, the centre...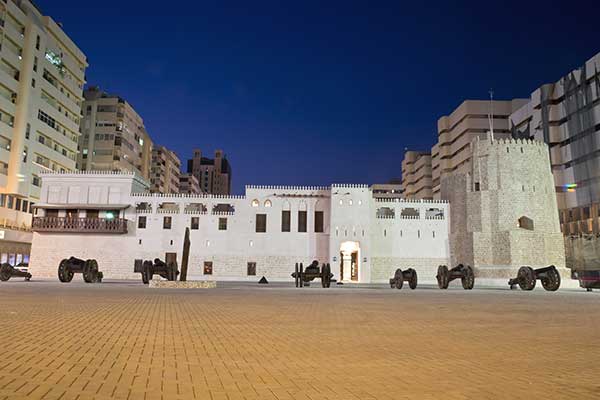 Al Hisn was renovated in 1996, and reopened its doors in 2015. Step inside this historic landmark to learn about the modern history of Sharjah, the ruling family, the history of the fort, the historic defence strategies and Sharjah's life...
Sharjah Heritage Museum first opened its doors in 2005 in the Heritage Area. It was renovated and re-opened in 2012 in Bait Saeed Al Taweel Al Shamsi in the Heart of Sharjah.