National Day 48 – Sharjah Museums Authority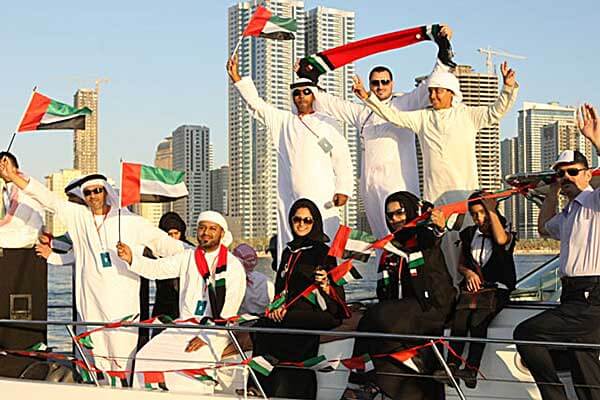 Within the UAE's 48th national day celebrations, Sharjah Museums Authority is launching a variety of cultural and art events and programs to strengthen the sense of loyalty and belonging to our country and to instil pride and national identity within its people, in a joyful celebration for both UAE nationals and citizens.
The celebration will include a variety of fun activities. The program will include a number of entertaining family activities, such as educational workshops for adults and children, a live show by the folklore band, and cultural, national and heritage competitions in Arabic and English, in addition to distributing gifts. Moreover, various heritage corners with traditional food, games and henna will be available.
Event locations:
Sharjah Fort (Al Hisn)
November 29, 2019
5:00-8:00 pm
Khorfakkan Fort
November 30, 2019
4:30-8:00 pm
Sharjah Maritime Museum
November 30 – December 2, 2019
4:30-10:00 pm
Maritime Parade – December 2, 2019 2:00 pm
"