Theatrical Season Performances 16th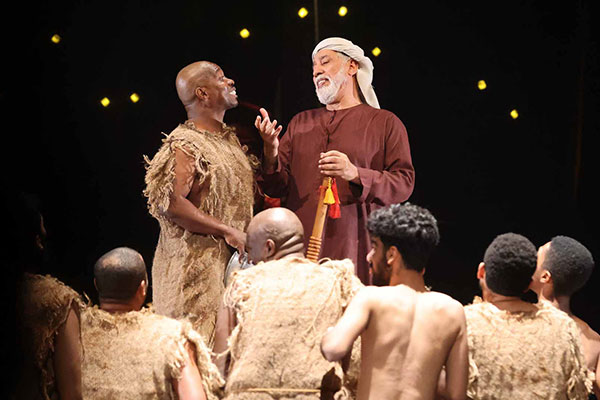 Under the generous patronage of His Highness Sheikh Dr. Sultan bin Muhammad Al Qasimi, Member of the Supreme Council and Ruler of Sharjah, the sixteenth theatrical season performances started, on Friday, until the twenty-eighth of October, with the participation of 4 theatrical performances.
The audience interacted with Dibba Al Hisn and Kalba performances, which were distinguished by their diversity, at the level of form, content, performance and scenography that suited the Emirati and Arab families.
On performances and their participation in the theatrical season, artist Saeed Salem, member of the Board of Directors of the Dramatists Association, President of the Umm Al Quwain National Theatre, and the hero of the play "Mayadir", said that he was very pleased to present the play in front of the audience, who interacted well with the show, whereas they found their issues presented on stage.
Saeed Salem extended his thanks and gratitude to His Highness the Ruler of Sharjah, whose initiatives make the theatre breathes, and competes to shine in the Gulf, Arab and international theatrical for a.
It is noteworthy that the theatrical season is organised by the Theatrical Association in the UAE, and the performances will take place in the cities of Kalba and Dibba Al Hisn, to be presented again during the week of the second theatrical season, which will begin next Friday.
On the third and fourth weeks, theatrical season's performances will head to the emirates of Sharjah and Umm Al Quwain.