Paper Fig Restaurant & Dessert Shop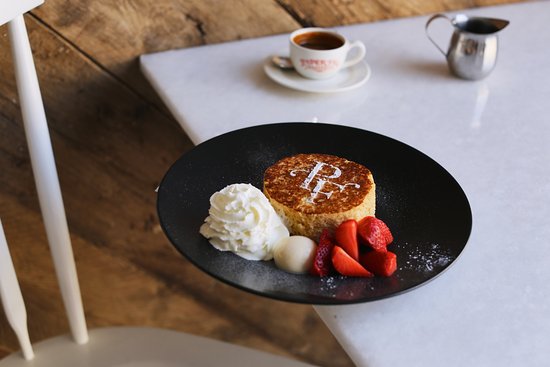 Just a 30-minute drive from Dubai and open for breakfast, lunch and dinner, Paper Fig Sharjah is the brainchild of Emirati husband and wife duo Nawal Alnuaimi and Ahmed Almazrouei. Nawal is the foodie and the creative. Aḥmed is the business brain. Together they have seen their sweet retreat grow from 7 to 45 staff and almost triple in size, in two years. Sharjah's ultimate foodie destination, Paper Fig is known for its artisanal desserts and delicious savoury dishes from its changing seasonal menus.
The restaurant also offers special catering for events and a series of regular events and special happenings. Paper Fig has a dedicated parking lot with a capacity to park 30 vehicles, and the popularity of the Emirati-founded and owned business has paved the way for around 20 different food concepts to open in the newly bustling area.