University of Sharjah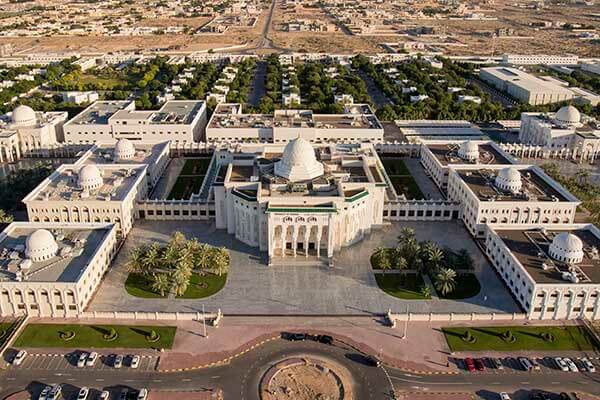 In implementing the vision of His Highness Sheikh Dr. Sultan bin Muhammad Al Qasimi, Supreme Council Member and Ruler of Sharjah, Supreme President of the University City of Sharjah, the nucleus of the University City started in 1998 to become the largest in the world today. Presenting its integrated services to the main and affiliated entities, to provide a more sustainable lifestyle for all members of society.
The university city has always been and is still a journey of building and developing minds of the generations, highlight the path for humanity to continue the march of science and enlightenment, building capabilities and cadres that can leave a clear imprint in various sciences and lead the mechanism of positive change in all aspects of life.