Monir Shahroudy Farmanfarmaian: Sunset, Sunrise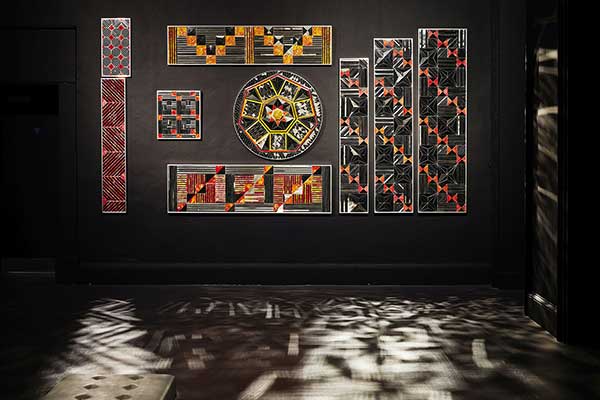 Sharjah Art Foundation, in collaboration with IMMA, presents Sunset, Sunrise, a retrospective exhibition of works by the late artist Monir Shahroudy Farmanfarmaian. With a career spanning more than six decades, Farmanfarmaian is considered to be one of the most important Iranian artists of her time.
Farmanfarmaian was born in Qazvin, Iran in 1924. She moved to New York in 1945 to study art and fashion, and during her time there she formed friendships with fellow artists such as Frank Stella and Andy Warhol. In 1957, she returned to Iran, however, after the Iranian Revolution of 1979 Farmanfarmaian found herself exiled to New York. She was able to return to Iran in 2004, where she regained her place in the Iranian art scene. 
Sunset, Sunrise represents the merging of Eastern and Western cultures and histories. The exhibition investigates the combination of Persian techniques and contemporary Western abstraction. More than seventy works will be on display ranging from painting, sculpture and jewellery to work on paper and collages. Works such as Untitled 4 (2017) and Untitled (2012), together with her signature mirrored pieces, will be included in the show. 
Sunset, Sunrise is organised by IMMA, Irish Museum of Modern Art, Ireland, in collaboration with Sharjah Art Foundation, UAE.