Expo Centre Sharjah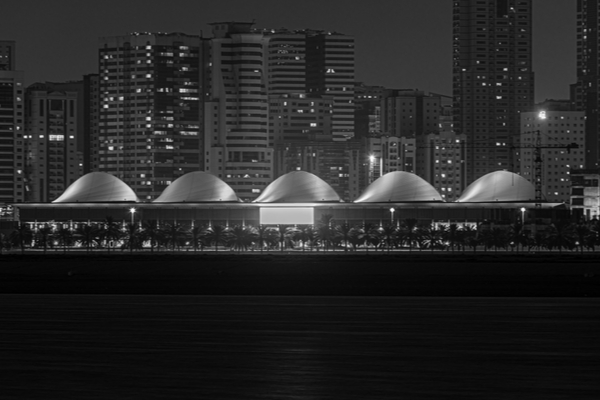 Expo Centre Sharjah is an exhibition and convention centre, located in the Al Kan district and was established on 3 January 1977 and was the first trade fair centre in the country.
Located in the United Arab Emirates (UAE), the Expo Centre naturally commands a strategic position at the heart of the region's business and commercial hub. As a stable and dynamic country, the UAE is an established gateway to the Middle East and beyond into the CIS region, North Africa and the Indian Subcontinent.
Established by the Sharjah Chamber of Commerce & Industry, Expo Centre Sharjah was the first facility of its kind in the UAE and today, with its recent expansion, is at the forefront of trade fairs, exhibitions and conventions in the region.
Sharjah International Book Fair is the biggest annual event that takes place at Expo Centre Sharjah along with other key annual events such as the Watch & Jewellery Show, Xposure International Photography & Film Festival, and the International Government Communications Forum.