Sharjah Classic Cars Museum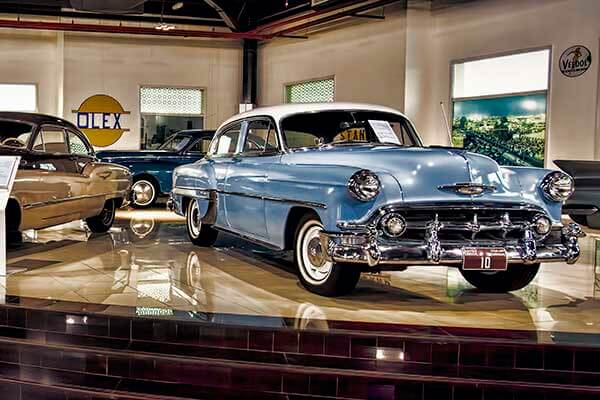 Sharjah Classic Cars Museum first opened its doors in 2008. It was then undergone remarkable renovations and re-opened in 2013.
Sharjah Classic Cars Museum is a one of kind museum in the region with its unique authentic atmosphere that brings back a century of car history. Here you can explore a large collection of approximately one hundred classic cars dating back to the beginnings of the 20th century, and learn about the manufacturing and stories of the car industry and other interesting information and exciting details.
This museum represents the ideal haven for classic car enthusiasts, and attracts a large number of tourists and visitors from all over the world.