Al Qasba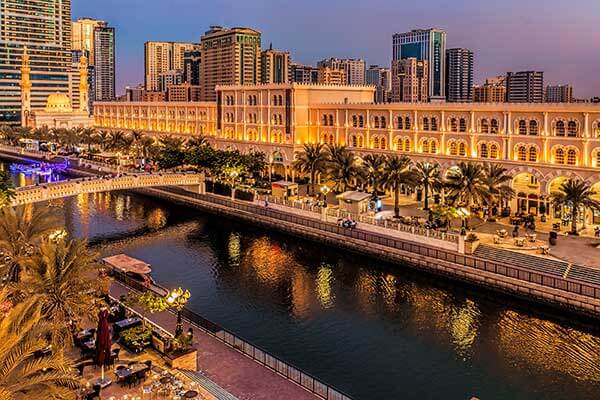 Al Qasba is a cultural landmark that features art centres, outdoor attractions and a number of other attractions.
This picturesque community is at the forefront of the cultural movement in Sharjah and aims to fuel creative minds with a number of activities, events and leisure options.
The Al Qasba Canal Sharjah is one of the most popular attractions for families living in the emirate. Also, this waterfront community hosts various remarkable events in Sharjah which contribute to its popularity.
Take a look at the interesting list of things to do in Al Qasba Sharjah, so you have a great time while visiting this waterfront attraction.